Quality and environmental mangagement system
Quality management system: ISO 9001:2015
Environmental management system: ISO 14001:2015
Quality management system: IATF 16949:2016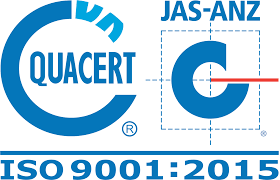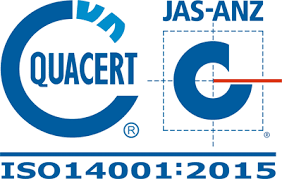 QUALITY POLICIES
With the philosophy "Quality is the surviving factor of business", our basic quality policies are drafted as follows:
- Satisfy the every increasing requirements of customers and government regulations;
- Innovate regularly to promote quality of product; production and business performance;
- Develop the company to be more globally competitive;
- Strengthen relationship with related partners;
- Continuously improve safety and hygiene for employees;
- Train employees often to upgrade their skills, expertise and further boost their work enthusiasm.
ENVIRONMENTAL POLICIES
As a metal parts supplier for renowned companies in the market such as Honda Vietnam, Toyota Motor Vietnam, Panasonic Vietnam, etc… We are commited to prevent environmental hazard and improve environmental management efficiency.
With intention:
- Satisfy custormers' demand;
- Meet the requirement of ISO 14001:2015;
- Follow law regulations;
- Harmonize with nature environment.
We are commited to follow above Environmental policies in order to save resources, reduce waste, and waste must be processed according to law regulations. We are aiming for sustainable development.
We are willing to share and publish company's Environmental plocices to staff and related partners when needed.
QUALITY ASSURANCE SYSTEM
Please download quality chart here
Planning stage:
Internal evaluation
Training and recruiting
Studying customers' improvement demand
Consider goal achievements, improvement action and internal evaluation,
Set up long-term goal, and accordingly short and long- term plan
Quotation stage:
Clarify customers' requirements
Manage customers' information and drawing confidentiality
Propose ulimate processing method
Design/ Exploration stage:
Manage design drawing
Control drawing confidentiality
Manage new product development
Design/ Make mold and checking jig
Confirm with customer about product standard, and measurement method and delivery
Confirm delivery standard
Produce and self- auditing samples
Manage and evaluate supplier
Production stage:
Manage order and delivery
Control production plan
Control 4M
Control past problem and quality critcal point
Control Lot production
Manage and evaluate supplier
Self-check stage:
Manage checking tool/ measurement tools
Manage past problems, quality critical point
Auditing/ Sampling product function, assure suitability of product
Packing/ Storing/ Delivery stage:
Manage production Lot
Manage warehouse/ Storing product
Control delivery transport
Control order.
After - sale service:
Resolve customers' complain
Manage prevention plan and countermeasure